The Prohibition Party invites you to a spectacular night of indulgence, where the dancing never ends and the gossip never stops. And it's all happening just north of Times Square at The Gatsby Mansion in The Park Central Hotel!
With a huge dance floor to show off your moves, a plethora of rooms to discover, and a menagerie of live entertainment to enjoy, this event has something for every party goer. Whether you're a dance enthusiast, history buff, or simply looking for a night of fun – this party is the place to be.
For the first time, all doors to the mansion are open and guests are invited to explore! As you make your way around the party, keep your eyes peeled because you never know who you might meet or what the night may have in store at The Prohibition Party.
Dress to the nines (glamor outfits welcome, but not required). and  prepare for a night of decadence and debauchery. This immersive environment is designed to deliver an all-encompassing experience that lets you step into an enchanting era in history for one unforgettable night.
From the moment you enter the Gatsby Mansion, located at NYC's iconic Park Central Hotel, you'll feel as if you've been transported straight back to the roaring 20s. Centrally located near Central Park, the Gatsby Mansion features Art Deco architecture and provides guests with the chance to enjoy a captivating atmosphere without forgoing modern comforts.
Head to the Gatsby Mansion to immerse yourself in this ultimate throwback experience, because as invites go, this is the hottest ticket in town–and you won't want to miss it!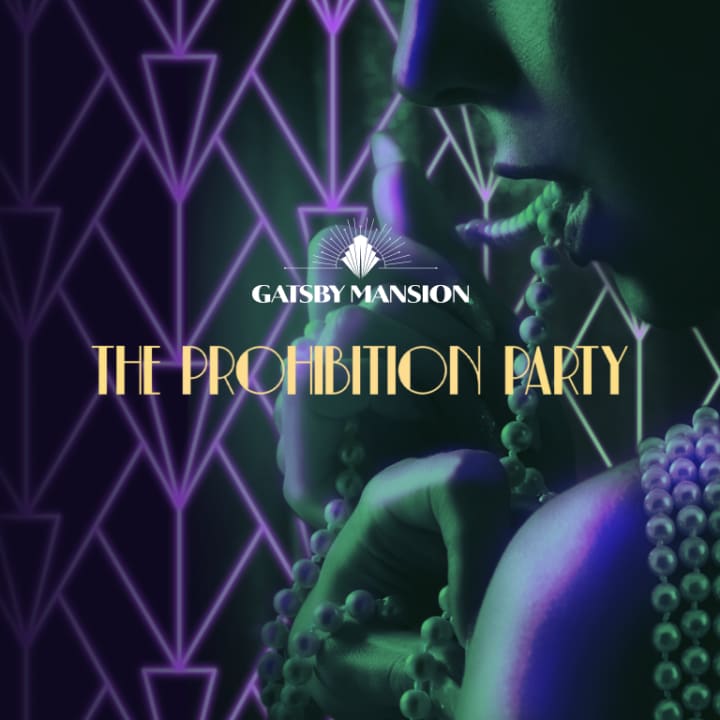 The Prohibition Party at Gatsby Mansion
---