The spectacular New York Fashion Week is returning through September 11 and it will blow you away! Inside the iconic Angel Orensanz Foundation, guests will experience a one-of-a-kind fashion show featuring some of the world's most famous celebrities, DJs, private parties and more!
Tickets are going fast, save your spot while you can!
New York Fashion Week is known for pushing the boundaries and this year more than ever, world-renowned fashion designers will be showcasing some of the most creative designs ever.
This specifically rings true for this year's final act, as it will be none other than The Black Tape Project. The bold design brand provides a new way of looking at fashion by crafting full 'bodysuits' from varying styles of tape. Founded by Joel Alvarez, The Black Tape Project has appeared in numerous print and digital issues, featured in celebrity music videos, and has been showcased in the most exclusive nightclubs around the globe. Their risqué body tape will grace the stage of this year's finale.
And past brand ambassadors of New York Fashion Week have included Britney Spears & Adrien Brody, Ryan Phillippe, Terrel Owens, Kelly Rutherford, Nick Cannon, CeeLo Green, Drew Barrymore, and 50 Cent, so you never know who you might come across this year!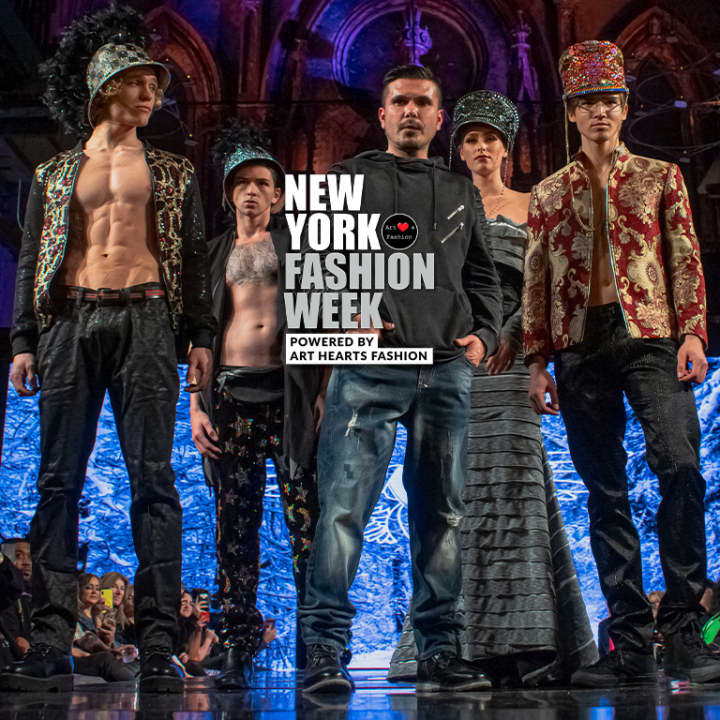 New York Fashion Week 2023
---