The Museum of Digital Experiences has a variety of installations that guests can enjoy and interact with. The exhibit is open in Brooklyn and tickets are now on sale!
The experience puts artists of the future at the forefront and showcases unique digital installations. Some elements of the museum work with your movement and reflection which is sure to make for some fun and memorable moments.
Freshen up your Instagram stories and snag tickets to this experience!
The Museum of Digital Experiences (or MoDE NYC) is located in Dumbo Brooklyn at 65 Jay Street. The average time for the exhibit is 40 minutes but visitors are welcome to stay and take photos and videos as long as they like while the exhibit is open. The museum's hours of operation are Thursday and Friday from 4:00 p.m. to 9:00 p.m. and on the weekends (Saturday and Sunday) from 1:00 p.m. to 9:00 p.m.
The MoDE is appropriate for all ages and is a perfect event for families. You can take your friends or just snap some selfies solo too. Tickets start at $18 for students, senior citizens and military members. General adult tickets are $24 per person.
From the perfect snapshot to fighting off emojis, you become part of the installations. The Museum of Digital Experiences might even make you put your phone down and talk with friends and family about the experience afterward…or not.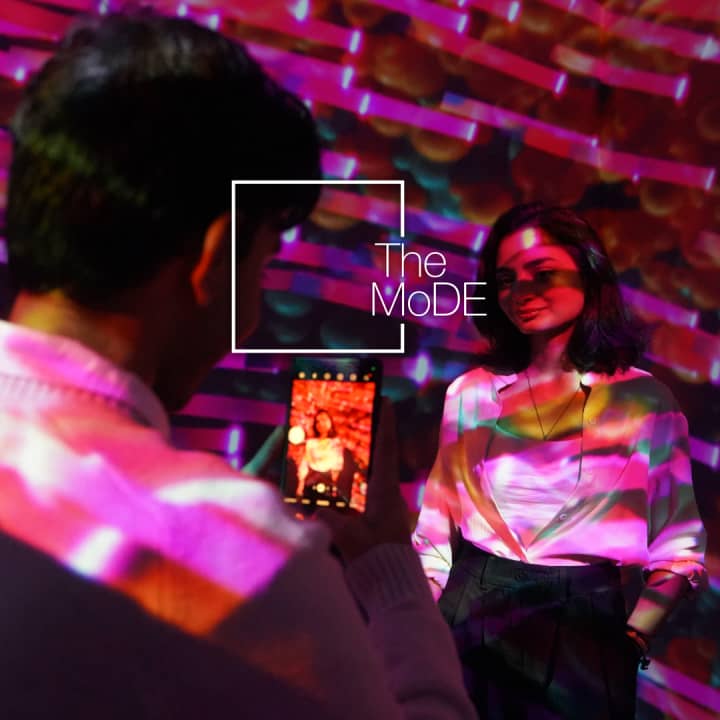 The Museum of Digital Experiences
---