For astrology lovers, you can awaken and learn about your inner moon goddess at MoonRise: A Nouveau Circus Immersive Performance! After an incredible run in Brooklyn, this experience makes its way back to NYC and tickets are available now.
This immersive theatrical experience with circus-based acts and themed cocktails. Find out just who your moon goddess is, based on your birthday and learn more about the traits of your sign!
Be mesmerized by this captivating show and be sure to snag tickets!
Warm up this season at MoonRise with decadent themed cocktails. These drinks are crafted based on your moon goddess which you'll find on an astrological chart when you walk into this ethereal event!
There are specialty cocktails such as Elves made with Gin, lavender essence and Italicus or Lilith which has Toki Suntory, Cacao and Cinnamon. Perhaps you're more of a Morgana which has Volcan Reposado, Pomegranate and Elderflower. There are many more drinks to pair with your inner moon goddess!
Secure your spot to this absolutely stunning show!
Along with drinks there are bites to enjoy as well! Get the New Moon which is a healthy chips and dips platter. The Ostara options include a tomato salad, a delectable ceviche and short rib bao buns! For the Samhain course, indulge in a ginger cheesecake, a sticky date cake and more!
MoonRise is equally an interactive multi-sensory experience and an exciting wonder as professional aerialists perform right above you. Celebrate the rest of the forthcoming Scorpio and Sagittarius seasons with this enchanting extravaganza!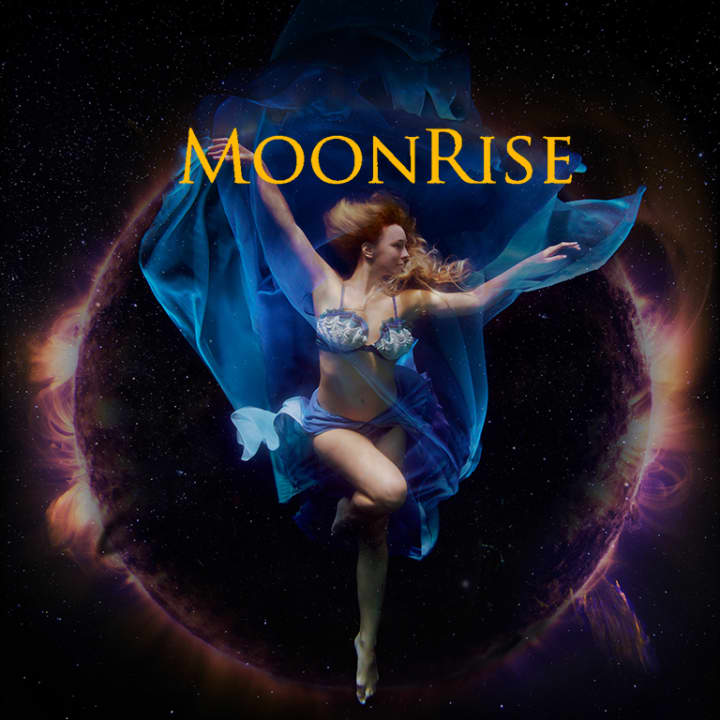 MoonRise: An Immersive Theatrical Experience in Paradise Club
---