The longer you live in NYC, the more you truly appreciate it (and the more it may get on your nerves, but that doesn't mean there isn't a lot of love too!).
Because we're suckers for a heartfelt New York moment, we asked our readers and followers:
And now we're sharing the list (be ready to feel allll the feels). You can also see the full thread here if you want to read even more after you're done!
35 things that made New Yorkers first fall in love with NYC:
1. "The energy of the streets." / "The BIG energy and the people from all around the world coming from different walks of life with hopes and dreams. You can feel the hustle. Nothing like it."
2. "Someone dressed like Spiderman on rollerskates in a pink wig waiting at the red light and then swirling and dancing around me singing the theme song at 5th ave and 32nd street in the early '90s."
3. "Washington Square Park."
4. "When I went to pick up a pizza at the local pizza place and was a dollar short. The guy hands me the pizza and says 'pay me next time you're in.'"
5. "A bagel so fresh it didn't need to be toasted — from some random cart downtown after a drunk, youth-gilded night."
6. "I've always loved it. It was my home and always will be."
7. "The sidewalks…regular sidewalks meant for walking from origin to destination."
8. "What I loved the most about growing up in NY is the culture. I was able to experience different foods and cultures in a day. The energy of the people is what makes New York a place like no other."
9. "Everything, came here 1970 from another country, my first meal was pizza…my first pizza ever To say the least it's been my favorite food since."
10. "I was born there, so maybe my first love was Central Park. We moved to the 'burbs when I was nine & I returned to NYC after college and fell in love with everything — restaurants, museums, theater, music, people — it will be the city of my heart."
11. "The people…of every walk of life, religion, language, accent, color, gender, etc…When you can appreciate all others, you appreciate yourself more."
12. "Experiencing the NYC ballet when I was 10. It was 'The Nutcracker' back in the '70s. The audience was dressed to the nines in this amazing theater. My aunt was a principle dancer. I got to go back stage after the performance. The talent, glamour and creativity made me fall in love with the creative people that made up NYC."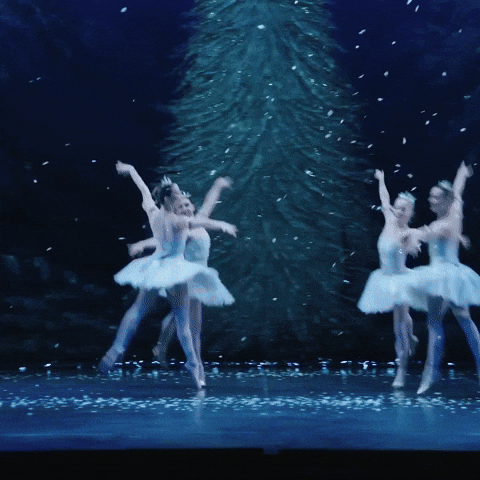 13. "The beautiful broken English on every corner!"
14. "Radio City Music Hall as a child and then Broadway later on. We also live near Central Park!"
15. "Sneaking in at age 15 and walking around the Village when I told my mom I was sleeping over at Ruthie Goldberg's."
16. "It's hard to explain for sure but I suppose the atmosphere, the freedom, the people and the fact no one passes any remarks on anyone else, no matter how weird they may seem, what their style is, what they look like, how they are acting in public. You never know what crazy funny thing or person you will see next."
17. "Diversity."
18. "The majestic beauty of century-old buildings."
19. "Pizza!"
20. "I was born and raised in NYC but my first play made me fall madly in love with my home town, Broadway! Bob Fosse dancing started it all."
21. "The lights! I'll never forget them when I first came to the U.S."
22. "There is alwayssss something going on."
23. "My family. Without them I wouldn't be here."
24. "I first went to NYC in 1988 when I was 4 years old. I got a coconut ice cream bar from a bodega with my cousin late at night/way past bed time. I was hooked."
25. "This is going to sound corny…but the air. Just breathing the air as I walked in the city. Just the energy."
26. "Metropolitan Museum of Art when I was a kid: my mother used to take me there starting when I was very young, by the age of ten I probably could have led tours in the museum."
27. "The moment I first saw skyline. It was love at first sight."
28. "The tall buildings, the lights and the energy of NYC."
29. "The city is never the same, it is always changing. It is surely one of the most amazing cities in the world. It is true if you can make it here you can make it anywhere. It offers practically everything you need to be able to survive in any part of the world. I am grateful for having had the opportunity to study and work in NYC."
30. "The unpredictability. And the characters that one would meet mostly in the Village on any and every day. So to sum it up, it's the charm."
31. "Honestly, the first thing was how great it is for skateboarding. I chose my college based on its proximity to my favorite skate spot, the Brooklyn Banks, RIP." 32. "The variety of life in a surreal landscape."
33. "The people everywhere I turn. I am never alone in NYC."
And a few from non-New Yorkers we couldn't help but include:
34. "Every time I have visited and was looking lost, there was always a native New Yorker who helped me find my way without being asked."
35. "Oddly enough, the people! I love them. I was born and raised in the South, and the people of NYC are a breath of fresh air for me. They keep it real. They are not rude like some would say. They just tell it like it is, and I love that! Their energy is contagious. Every time I visit, I am never ready to leave!"
---