Inside a hidden library in the Theatre District, you'll find a stage where the actors of "The Drunk Shakespeare Society" meet up to do their own rendition of a Shakespearean play. Located on 125 Pearl St. in Manhattan, the performances will run at various times throughout the week and tickets are available now.
As is obvious from the name, one of the actors takes at least 5 shots of whiskey and the drunken games begin as they transform into their character and put on a truly original performance full of bellyaching laughs. The other four *sober* actors try to keep things running as smoothly as possible, while the drunken one in the cast constantly surprises the audience with the most out of character moves possible.
Good news is you can also join in on the drinks as craft cocktails will be served throughout the night, so sit tight and get comfy because it'll be 90 minutes with no interval. Snag your tickets here.
When:
Sundays, Mondays and Tuesdays: 7pm
Wednesdays: 8pm
Thursdays: 7:30pm
Fridays: 8pm and 10pm
Saturdays: 4pm, 6pm, 8pm and 10pm
Check out a few reviews of the event:
⭐⭐⭐⭐: Love ittttt !!!! I had a great time and is sooo much fun
⭐⭐⭐⭐: Awesome show! Amazing cast and attentive staff !
⭐⭐⭐⭐: Very fun experience love the free shot.
⭐⭐⭐⭐⭐: I really enjoyed myself. the actors were entertaining and hilarious. I highly suggest anyone who is looking for something to do or just for a evening or laughs and good time to come through
⭐⭐⭐⭐⭐: It was the most fun I've had in a while and I just freaking came back from vacation
⭐⭐⭐⭐⭐: Really funny and well done!
Featured image courtesy of drunkshakespeare.com.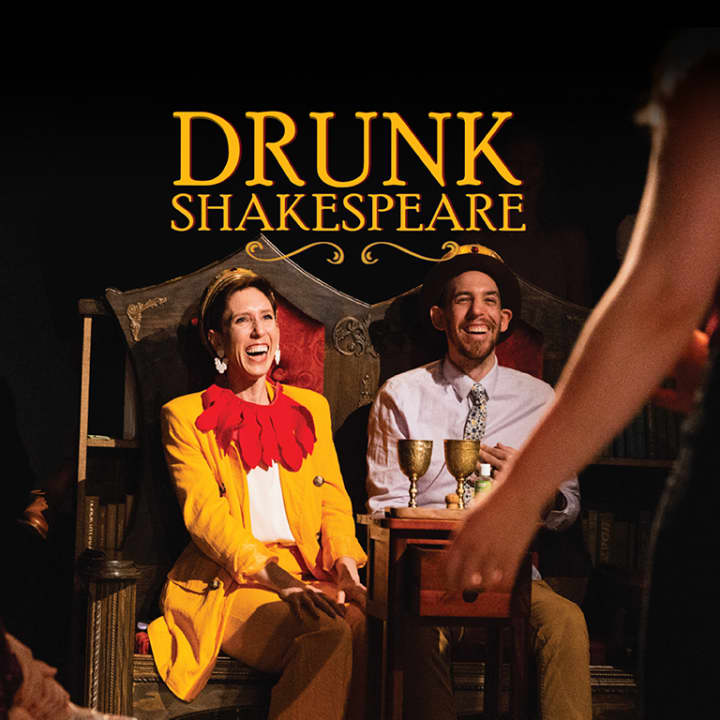 ---