There's even more reason to visit New York's holiday oasis Rockefeller Center this season! The first-ever Candy Cottage of Christmas Magic is making its way to NYC and tickets are on sale now!
From December 11th through the 23rd, the cottage is for adults only in the evening during the 12 Nights of Christmas at Rockefeller Center! If you're 21+  you can drink and be merry at this special event. This entry is at 6pm, 7pm and 8pm and admission includes two Christmas cocktails, games and all the candy you can eat!
Located at 610 Rockefeller Center (on the ground floor), step inside an intimate festive Christmas tree trunk and soak up all of the candy-coated theatrics. The experience runs from Nov. 5th to Jan. 2nd and sugary treats will be in abundance so get that sweet tooth ready!
Don't miss out on this sweet escape and snag tickets to this delightful experience!
After you snack on sugary treats, get ready for more decadence. Guests will go on an a walk-through all across Rockefeller Center with a trusty map in hand!
All ages are welcome, ticket prices start at $25 and it's fun for friends and family. VIP tickets are available and allow guests early entry and a special Candy Cottage Christmas collectible! The holiday season is in full swing and there's no better way to celebrate it than in Rockefeller Center.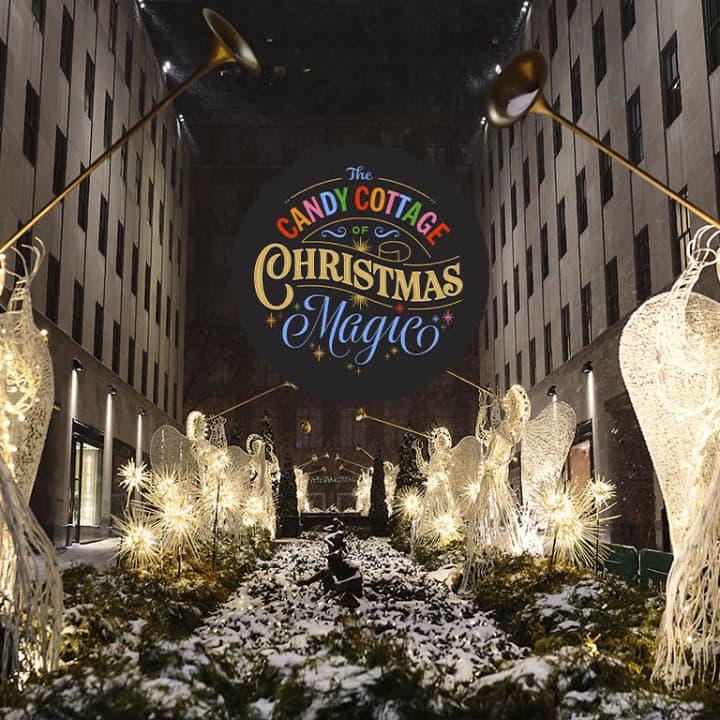 The Candy Cottage of Christmas Magic
---