Calling all Queen fans! This 'Broadway Sings' is a nostalgic reenactment of the legendary group's most popular tunes and due to popular demand it has been extended!
The show takes place on  October 29th-30th at The Cutting Room located at 44 East 32nd Street. Featuring songs like We Will Rock You, Another One Bites The Dust, and Bohemian Rhapsody, the concert will satisfy any die-hard Queen fan or just the ones who know the hits! 
Snag tickets to this epic show, only here for a limited time in October!
The immersive concert provides a fresh perspective to Queen's most legendary melodies. One after the other, Broadway performers will sing the rock band's classics and hidden gems, backed up by an impressive 14-piece orchestra. Every performance during the concert is specifically arranged to fit the Broadway singer's ability, bringing Queen's songs to life in unexpected ways. 
Listen to Tony award winners and nominees belt out Queen Classics!
Tickets are currently available with different seating and viewing options. Last year, this limited time event sold out! 
The 'Broadway Sings' concert series was founded in 2012, re-orchestrating songs from artists such as Beyonce, Taylor Swift, Whitney Houston — and now the iconic rock band Queen. Throughout the years, co-creators Corey Mach and Joshua Stephen Kartes have incorporated more than 300 Broadway performers and 30 tony nominees into 'Broadway Sings'.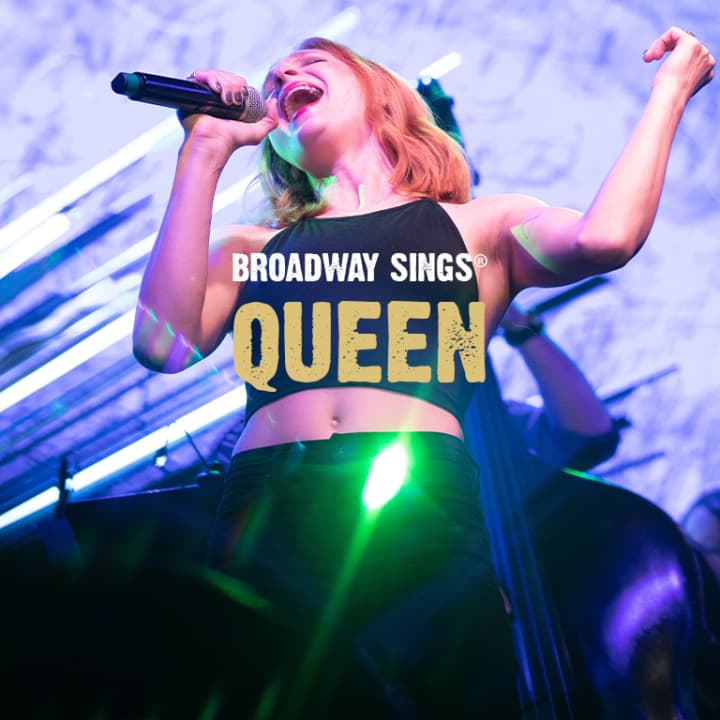 Broadway Sings Queen with a Live Orchestra
---