A brand new 'Banksy in New York' exhibition has arrived in NYC and it's filled with more than 80 of Banksy's original and authenticated masterpieces. After the great success of 'Banksy: Building Castles in the Sky,' the event creator has organized a new exhibition that honors the 10-year anniversary of Banksy's artistic residency in NYC.
Located at 378 Broadway, the exhibit is officially open and awaits your exploration. Get your tickets here while you can!
Celebrate Banksy's artistic genius through a rich selection of his original, certified works. Grab tickets here!
'Banksy in New York' is officially open to the public, featuring his authenticated works from private collections!
Banksy constantly surprises the public, and his 2013 month-long residency in the Big Apple was certainly no exception. Throughout an extraordinary 31-day period, Banksy created one work a day in different neighborhoods throughout the city. 'Banksy in New York' will bring this month of artistic ingenuity back to life by shedding a light on the street artist's incredible NYC creations and, of course, highlighting some of his most famous works such as Girl with Balloon, Toxic Mary, Gangsta Rat and more.
Despite some skepticism from the formal art world about Banksy's NYC residency, the public widely celebrated his distinctive, thought-provoking street art. Ten years later, 'Banksy in New York' continues to honor the infamous artist's work and creative process through a wonderfully curated exhibit.
Snag tickets here to step into Banksy's mysterious universe.
Tickets to this amazing tribute to Banksy are available and start at $16.50. The exhibition is officially open at 378 Broadway at the corner of Broadway and White Street, so get ready to check it out for yourself—you won't regret it!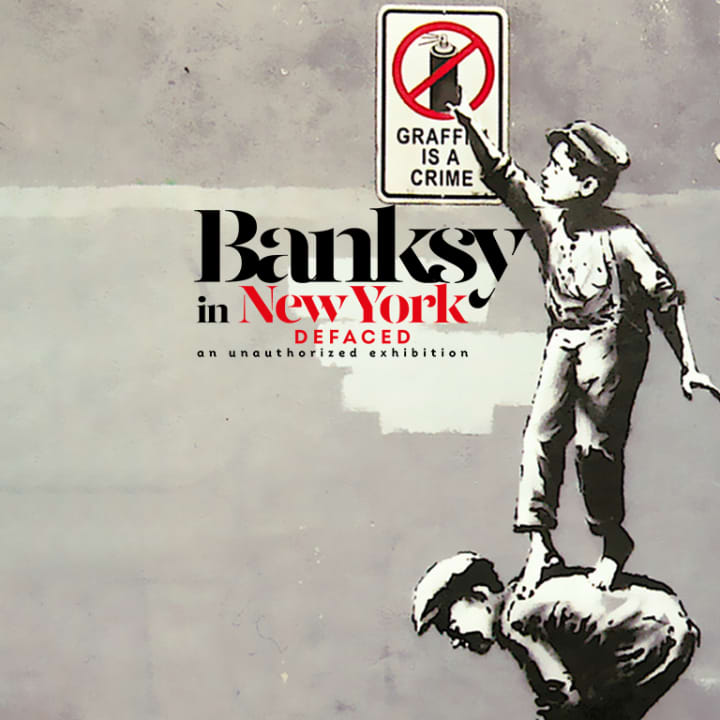 Banksy in New York: An Unauthorized Exhibition
---