Contrary to popular belief, early reviews are usually safe *enough* to read, because critics tend to stray away from serious spoilers and instead stick to vague plot descriptions. Having said that, scroll at your own risk!
The day we've been waiting for over the past year is finally here tomorrow and by the looks of the first set of reviews, the overall reaction has been quite positive. Avengers: Endgameis currently sitting at a solid 9.2 on imdb and to be honest, who would have expected anything less from the highly anticipated conclusion of the Marvel saga? If you heavily rely on reviews before watching a movie, have a read through notable quotes from some of the biggest media outlets before judging the three-hour flick for yourself! BTW, we gotchu covered with tickets.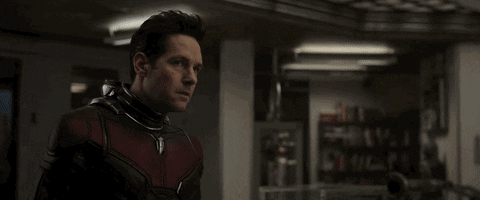 "If 'Infinity War' was about failure, 'Endgame' is, ironically, all about acceptance and moving on. After 11 long years, the Infinity Saga is finally, fulfillingly over. There is no post-credit scene. But oh, what a going-away party these old friends have thrown for themselves."
"'Endgame' is a monument to adequacy, a fitting capstone to an enterprise that figured out how to be good enough for enough people enough of the time. Not that it's really over, of course: Disney and Marvel are still working out new wrinkles in the time-money continuum. But the Russos do provide the sense of an ending, a chance to appreciate what has been done before the timelines reset and we all get back to work. The story, which involves time travel, allows for some greatest-hits nostalgic flourishes, and the denouement is like the encore at the big concert when all the musicians come out and link arms and sing something like 'Will the Circle Be Unbroken.' You didn't think it would get to you, but it does."
"There is no question that 'Avengers: Endgame' benefits considerably from the prioritizing of humor and character detailing on the parts of writers Markus and McFeely and directors Anthony and Joe Russo, something most of the actors clearly picked up on and ran with. But spectacle still rules in these fanciful epics, which have pre-primed viewers eating right out of the filmmakers' hands. The best of the Marvel films — and the Avengers pics are certainly among them — go the extra mile to genuinely engage the audience and not just pander to it. Cutesiness and formula prevail at times, to be sure, but this team knows quite well how to stir the pot. And to turn it into more gold."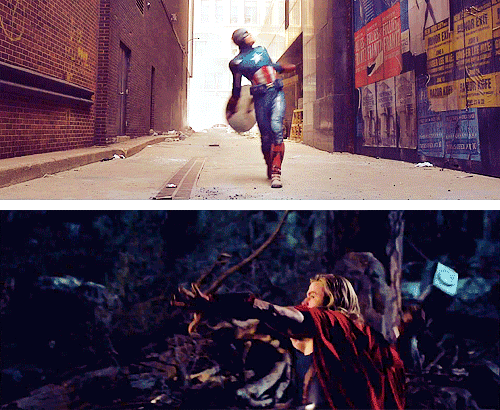 "Digging into the details of Endgame's plot is a very tricky proposition. If you're invested in the Marvel world, it's best to go in knowing next to nothing at all. One should head to the theater armed just with the memory of what happened in Infinity War, as well as perhaps the briefest of refreshers on the details of the Infinity Stones. It's not giving anything away to say that the film mostly focuses on the original team that headlined the first Avengers movie, all of whom conveniently survived Thanos's magic snap."
Even at three-plus hours, the gargantuan Avengers: Endgame is light on its feet and more freely inventive than it needed to be. Given the year-long wait, its audience — Pavlovian dogs, myself (woof!) included — would have salivated over less. It's better than Avengers: Infinity War, which was better than Avengers: Age of Ultron; and it is, for a change, conclusive. My 16-year-old daughter regretted having put on mascara prior to the screening because, by the end, it was all over her face.
Time and again, "Endgame" makes the point that family matters, whether that means biological ties — as Iron Man, Hawkeye, Ant Man, and Thor have experienced — or those forged by duty. The final takeaway from this decade-long journey is that heroism isn't defined by bravery or super-abilities, but by what one gives up for the greater good. Among the many frustrations of the Snap was that it robbed so many great characters — and gazillions of anonymous creatures throughout the galaxy — of proactively making that choice. "Endgame" isn't exactly a do-over, but it builds to an infinitely more satisfying conclusion.
Your Fever ticket gets you an AMC code, which can then be redeemed online or at the box office for an Avengers ticket.
Featured image: courtesy of Marvel Studios
---