Whether we like it or not, it's coming. Snow. We get it every winter, but the severity is always up in the air. Better off being prepared, we always say. So here are 10 ways to survive a snowstorm in NYC:
Binge Watch a T.V. Show
As if you need an excuse to do this already. Being stuck inside is the perfect opportunity to finally get started on Mindhunter, or to finish the billion episodes of X-Files.
Bake Delicious Things
If you're going to sit around and be lazy, you might as well add some calories to it, right? Bake those Pinterest cookies you've had pinned for months. Try that new pie recipe. Even if it doesn't look beautiful, it'll taste great while you watch the world white out.
Go Sledding
If you like snow (like a crazy person), grab a sled and head out to the nearest hilly park. You won't be the only one, but it'll be thrilling. Sort of.
Clean Your Apartment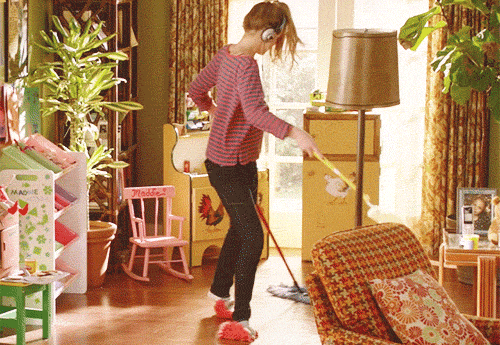 No one wants to clean and you probably didn't even know you're supposed to clean the outside of your windows. But now is the time to just dedicate to cleaning like a madman or mad-woman. Get it done and you don't have to do it again for, like, two years.
Catch Up on Reading
Reading?! Books?! Oh come on, we know you have a Kindle list a mile long. It's just too easy to buy those 99 cent sales on Amazon.
Do That One Hobby You Never Have Time For
You know the one; all that yarn sitting there waiting to be knit, or that sewing machine you bought and collects dust. Try to actually create something today. Or not. No one will know.
Vlog It
YouTube is all the rage you guys! Even better, Instagram Story it! Get out there and take some video. Capture your slow descent into madness. If anything it'll be entertaining to all your other friends who are slowly losing their minds.
Play Some Board Games
There's an inner 5 year old that is just dying to solve Clue. Whip it out and play with your significant other, your roomates, or if you live alone, your cats. But let's be real, you live in New York City. You can't afford to live alone!
Have a Home Spa Day
We all know when snow is about to hit because Twitter won't stop talking about it. So stock up at your local Lush or other delicious smelling soap store and get ready to turn your apartment into a spa, bubble bath and all.
Sleep
When all else fails, sleep. You probably don't get enough anyway, this is the perfect excuse to just…hibernate.
Featured image source: Photo by Emanuel Hahn on Unsplash
---